Mystery Shopping Canada Inc
Mystery Shopping Canada Inc is a company that started out in 1996 under the name Westcoast Mystery Shopping, focusing on the mystery shopping needs of smaller retail operations on the West Coast of Canada. Our research at that time indicated a niche in developing a financially feasible mystery shopping program to assist the smaller retail chain stores who found that although mystery shopping was beneficial, the cost of a full mystery shopping program was prohibitive.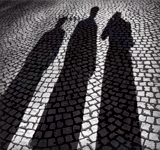 We therefore developed a program, which began with selecting and training quality mystery shoppers who with proper feedback and fair treatment have become the elite among the thousands of interested shoppers available to us. We only needed the best of the best, since we were catering to smaller businesses and we did not require thousands upon thousands of mystery shoppers on our active database.
At that time we also developed our mystery shopping program. With its in-depth reporting, color graphs and charts, along with our extremely reasonable pricing, we quickly became a success not only on the West Coast, but across Canada as the most cost effective mystery shopping company. We are now mystery shopping regularly all across Canada.
The program we developed in 1996 has been improved upon time and time again to ensure that our clients are always receiving the best we have to offer, and our client database has expanded beyond the smaller retailer to include some of the largest retail companies in Canada.
With technology now giving us the opportunity to improve further and faster, as well as cut costs, it drastically improves our ability to supply our clients with the most cost effective mystery shopping program available.
Our philosophy is simple:
Mystery Shopping should most importantly be an affordable method of measuring Customer Service!